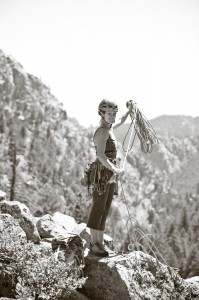 Majka has been guiding since 1999, and, in 2003, was the fourth woman in the United States to become certified by the American Mountain Guides Association, the exclusive credentialing organization for American guides. Currently she is an AMGA Certified Rock Guide and served for six years on the organisation's Board of Directors.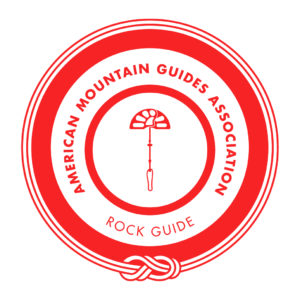 Majka's guiding career has run the gamut from a full time profession to a part-time passion. She currently specializes in multi-pitch rock climbing and technical ice climbing. Her  experience includes:
-Rock, Ice and Alpine Guide since 1998 for various companies including: Colorado Mountain School, Exum, and American Alpine Institute. Currently guide and partner at MountainSense.
Specializing in multi-pitch rock and ice routes, rescue and lead instruction.
US Guiding Areas Include: Colorado Rockies, Tetons, North Cascades, Red Rock Canyon, Joshua Tree, New Hampshire/Vermont
Guided International Expeditions: Ethiopia, Nepal, Bolivia, Ecuador, Mexico, Alaska
Previous work with Pacific Crest Outward Bound and Voyageur Outward Bound
Who?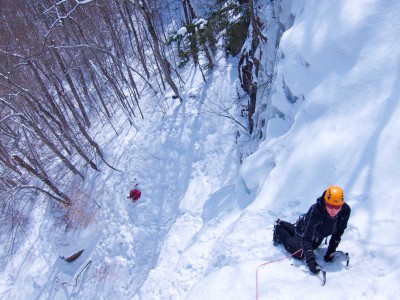 Majka guides a range of clients, from absolute beginners seeking their first taste of the vertical world, to experienced climbers looking to better their skills, learn to lead, and/or improve their safety, to climbers who are seeking that perfect day on rock or ice—those who are seeking a particular route, face, spire or mountain.
What?
Majka guides the gamut and specializes in private instruction and climbing on ice and rock. Majka guides throughout the US during any given year and is available to work with you or your team upon request in Colorado, Wyoming, New Hampshire, Vermont, New York, Utah, Nevada, and California, and internationally in Ethiopia, Ecuador, Nepal, Bolivia, and Mexico.
How?
Majka works in conjunction with preeminent guide services throughout the country for permits and access to various areas.
More Information
Email Majka for more questions and to book a climb.
Testimonials
Most impressive to me was Majka's amazing ability to both encourage and push a person to climb at their highest potential, a combination of skills she seemed to weave effortlessly as she would teach fundamentals and help work through emotional blocks throughout both days. In my work, I'm a clinical psychologist and consultant, and I was frequently impressed during our time at how naturally Majka is able to facilitate and encourage personal performance with a mix of support and guidance.
"
Thanks again for making my first Ice Climbing experience a phenomenal one. You were an awesome guide to us and I am inspired to come back again this year.
As I return to my desk job in Ohio, just this quick note to tell you again how much I enjoyed climbing Hallet's with you last Monday. I was pretty awestruck by the mountain, and by your obvious expertise! I would surely enjoy climbing with you again and will take your suggestion to ask for you next time I'm climbing in Colorado – which I hope will be next summer, if not before. Thanks so much, wish I were still in RMNP!