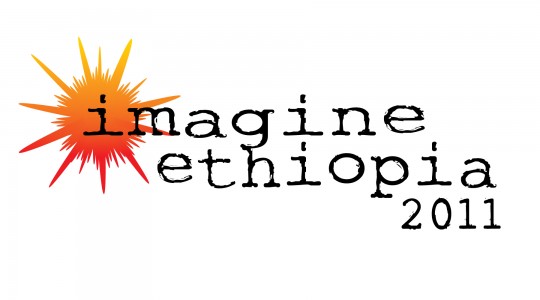 Three years ago I received an email with a simple question at its core: could I envision a trip to Ethiopia whereby adventure and education combined to create new stewards of the world?
I said yes. imagine1day said yes. And our first Imagine Ethiopia expedition was born. Last September, seventeen people joined us and journeyed through Ethiopia. This October, we're doing it again.
Each time I travel—to Ethiopia, or to a new city or state—the experience is different and larger than before. That's the gift of movement and learning. I don't know what all Imagine Ethiopia 2011 will bring. That will depend, in a large part, on you.
We are looking for a few good humans to join us. Our experience will be created by our new community. There will be climbing, there will be children, there will be a new school because of our efforts. And there will also be coffee, laughter, learning, and things I cannot yet label.
Interested? Then come along. Join me and imagine1day's Executive Director Sapna Dayal, Development Director Adam Millard, and yoga, movement, and fitness expert Ted McDonald on this exclusive voyage to Ethiopia. Embrace a world of beauty, possibility, and potential as you connect and contribute to a powerful future for a nation full of promise.
Watch the trailer and see the participants from last year's trip in action. Experience adventure, historical sites, food, people and all that the cradle of civilization has to offer.
[youtube=http://www.youtube.com/watch?v=u7r_NJKYivk&w=450]
We are inviting 14 passionate people who are excited about elevating themselves, their community and the world to join the Imagine Ethiopia 2011 team. This is your chance to travel to Ethiopia like no one ever has. Everything you need to know is a click away.
This was never what I expected when I started my Ethiopian obsession five years ago. This is always what I've wanted. Join us in body or in spirit. Become inspired, inspire.
Get in touch with us here: ie2011@imagine1day.org
Learn more: http://www.imagine1day.org/ethiopia2011.htm
A blog in conjunction with OutsideTelevision.com