Majka Burhardt has a passion for creating unusual connections. As a professional climber, social entrepreneur, author, mother of twins, and filmmaker Majka has spent more than two decades leading multi-stage international ventures focused on current issues of environmental and cultural significance spanning Africa, Europe, South, and North America.
Majka is the Founder and Executive Director of Legado, an international organization that helps secure Thriving Futures for both people and the places they call home. Legado originated in 2011 during a pioneering climbing and conservation research expedition to Mozambique and is supported today by some of the world's most influential social change funders and decision-makers.
Majka is the author of More: Life at the Edge of Adventure and Motherhood (Pegasus Books '23), a Next Big Idea Club Must Read. More is an intense and emotional journey born at the confluence of motherhood, adventure, career, and marriage. Raw, candid, and galvanizing, the book is a passionate and poignant testament to the enduring power of love and our lifelong journey to understand ourselves as we strive to always pursue more.
Majka's first book Vertical Ethiopia: Climbing Toward Possibility in the Horn of Africa (2008) was short‑listed for the Banff Book Award. Her second book, Coffee Story: Ethiopia, was released in August 2011 and featured by Starbucks in 2013, and re-released as a second edition in 2018.
In 2010, Majka produced Waypoint Namibia and the film was featured at international film festivals and shown on NBC's Universal Sports. Majka was nominated for an EPIC Emerging Artist Award for her work as the Executive Producer. Her 2016 film Namuli was released to acclaim at over 50 international film festivals and across the US on PBS. Namuli tells the story of Majka's climbing and conservation research Mount Namuli, Mozambique's second highest mountain and a critical target for conservation in southeast Africa— and of the origins of Legado.
As a keynote speaker, Majka addresses a diverse group of organizations and companies. Her clients have included Google, Nespresso, the Commonwealth Club, Banff Film and Book Festival, Colorado Environmental Coalition, universities and colleges throughout North America, and many others.
Her work and projects have been featured in The New York Times, The Economist, Outside Magazine, NPR and many other major international media outlets. Majka's articles have appeared in publications including Fortune, Afar, Men's Health, Skiing Magazine, Backpacker, Patagonia, Alpinist, Women's Adventure, The Explorers Journal, and Climbing, where her column "Whipped," ran for six years.
Concurrent with her role as Executive Director of Legado, Majka is a professional climber and ambassador with top outdoor company Patagonia. She is an American Mountain Guides Association Rock Guide and Ice Instructor and also former two-term member of the organizations' Board of Directors. Majka is a Mulago Foundation Henry Arnhold Fellow for her work in conservation entrepreneurship, graduated from Princeton University cum laude, and received a MFA in Creative Writing from the Warren Wilson Program for Writers.
Majka lives in New Hampshire with her husband, Peter Doucette, and their twin children.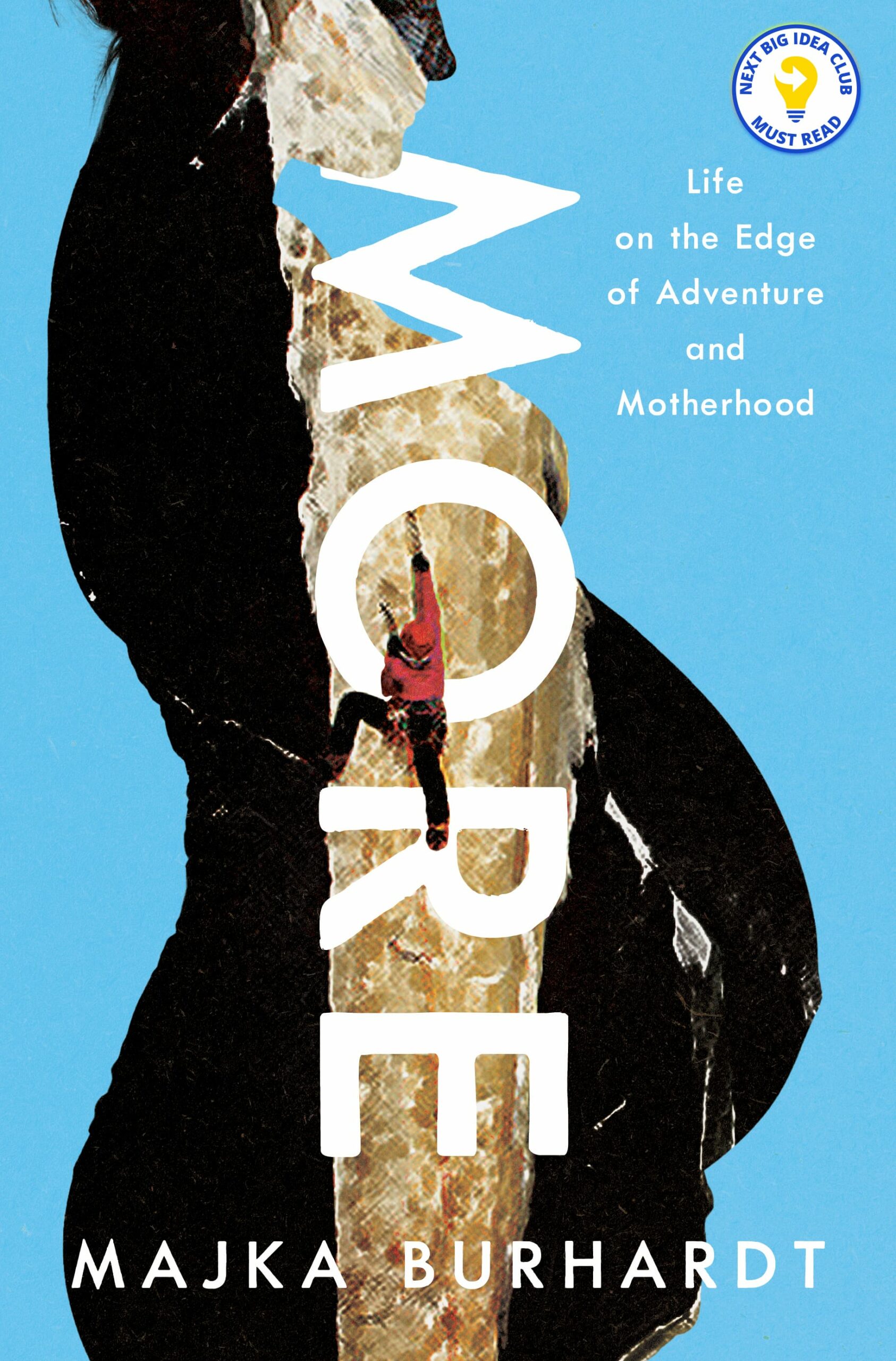 "Raw, passionate, stinging."
– Kirkus Reviews
"This is a deeply affecting book. It's a must read for anyone who has struggled through the feeling of losing yourself to parenthood and (hopefully) finding another version on the other side."
 - Emily Oster, author of Expecting Better,
    Cribsheet, and The Family Firm
Looking for signed copies? Click
here.
More: An intense and emotional epistolary memoir by one of the world's top ice climbers, born at the confluence of motherhood, adventure, career, and marriage. Pegasus Books, March 2023