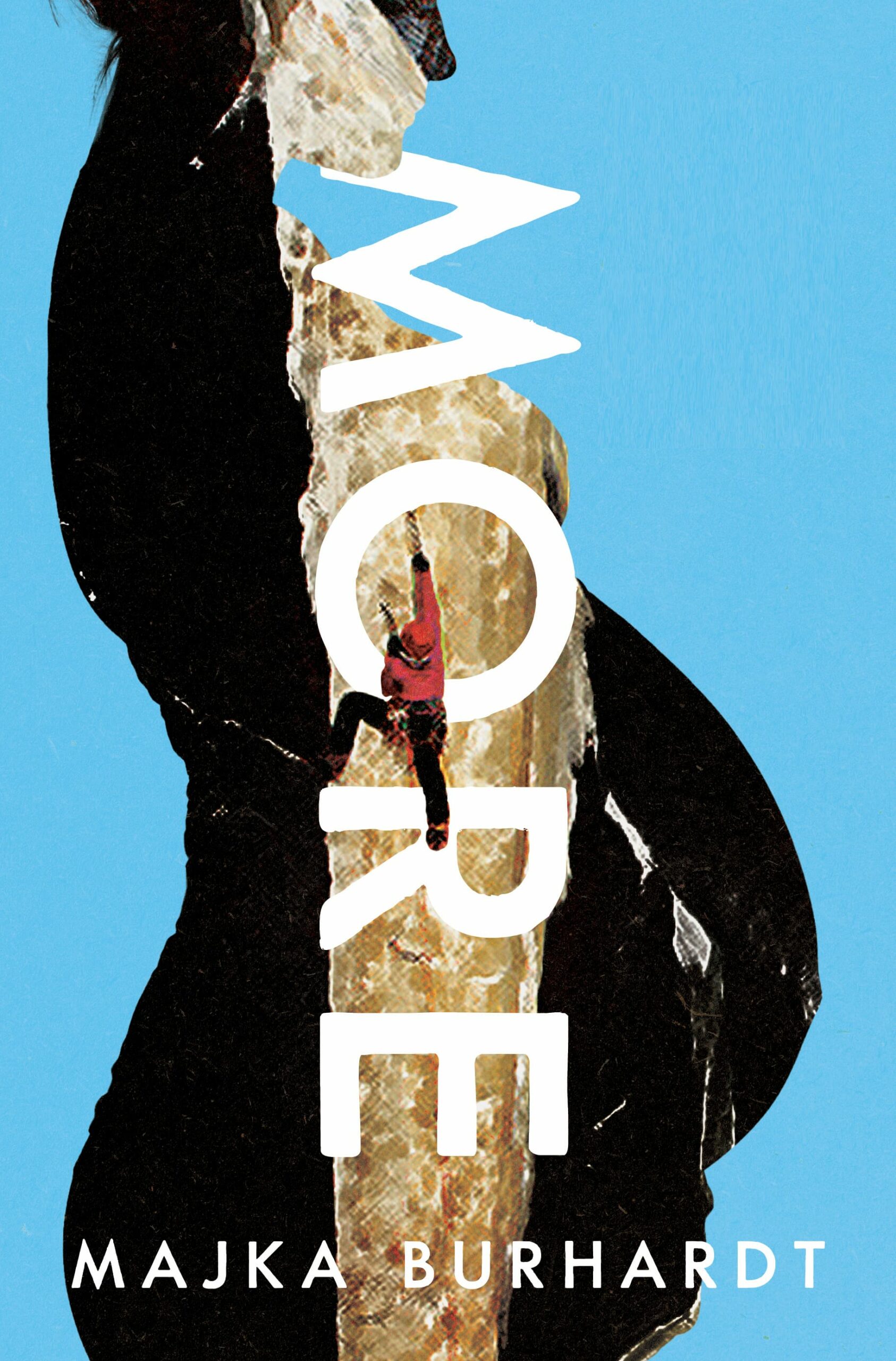 "Raw, passionate, stinging."
– Kirkus Reviews
"This is a deeply affecting book. It's a must read for anyone who has struggled through the feeling of losing yourself to parenthood and (hopefully) finding another version on the other side."
 - Emily Oster, author of Expecting Better,
    Cribsheet, and The Family Firm
---
"Everything about this book takes my breath away. Makja's honesty, her heart, and her fearlessness knows no bounds. I am in awe."
— Natalie Baszile, author of Queen Sugar and We Are Each Other's Harvest
"As a fellow climber and parent myself, I couldn't put More down: It resounds with deep echoes of the human experience, and reveals the tightrope walk between risk and stability"
— Matt Samet, author of Death Grip 
and former editor of Climbing
"In this epistolary memoir, Burhardt relays the emotional challenges of becoming a mother while attempting to retain a sense of her own identity. Raw, passionate, and stinging."
"Majka gives a beautifully honest account of the questions and inner dialogue so many people face with motherhood. For anyone questioning the balance of adventure and parenthood and marriage, 
More
 offers a sincere look into how to unwrap the past, present, and future."
— Beth Rodden, mother and top American rock climber
"An insightful and heartfelt view of what mothering looks like for an ambitious outdoor athlete. Written in the form of a journal for her kids, 
More 
is an entertaining read for anyone, and a must-read for anyone considering parenthood."
— Tommy Caldwell, professional climber, environmental activist, and New York Times–bestselling author of The Push
"More is an intimate, frank, first-person account of the dramatic transition to motherhood, in the middle of a life already full of incredible risk, beauty, and passion. Parenthood changes everything, and it's fascinating to accompany Majka Burhardt as she negotiates this new route and finds a deeper sense of herself along the way."
— Chelsea Conaboy, author of Mother Brain:
How Neuroscience Is Rewriting the Story of Parenthood.
"You need to be bold to climb. And you need to be bold to write a memoir revealing your pain and anger, your doubt and uncertainty as well as your joy, all while becoming a new mother of twins and trying to remain a professional athlete and CEO of an organization. In the end, there is no roadmap for having More; there is only passion."
— Rick Ridgeway, bestselling author,
mountaineer, and former Patagonia executive
"Majka's writings not only made me laugh out loud, but I was impressed by her willingness to share her most vulnerable inner thoughts and fears as a mother during this critical time of political, social, and environmental turmoil. This series of letters offers an insightful perspective about how our intense love for our children can enable us to do what's best in the face of all the challenges of life and the frequent messiness of motherhood."
— Lynn Hill, climbing legend, mom, and El Capitan free-climbing pioneer
"These passionate, truth-telling letters are riveting reminders that the days and nights of new motherhood are another kind of extreme sport."
— Marni Jackson, author of The Mother Zone
"Aside from the loss of a loved one, there may be no transition in life more abrupt than parenthood. Majka's vulnerable yet visceral journey of reflection is as graceful, brave and calculating as the accomplishments of her climbing career. It will inspire anyone faced with hardship to look within."
— Jenni Lowe-Anker, mother of three and author of Forget Me Not
"In a series of journal entries spanning from her early pregnancy in 2015 through the first four-and-a-half years of motherhood, Burhardt describes with heartrending candor a dilemma many of us will face: How do you maintain a core identity while embracing all-encompassing life changes? Both adrenaline seekers and armchair enthusiasts will admire Burhardt's raw honesty and marvel at her incredible achievements."