Close your eyes and think about the mountains of the world that hold a place in your heart and mind.
Did you see people? Did you see the people that call those mountains home? Or, were you like me and did you simply see faces of rock, snow and ice, new adventures, and new routes to climb or hike or bike?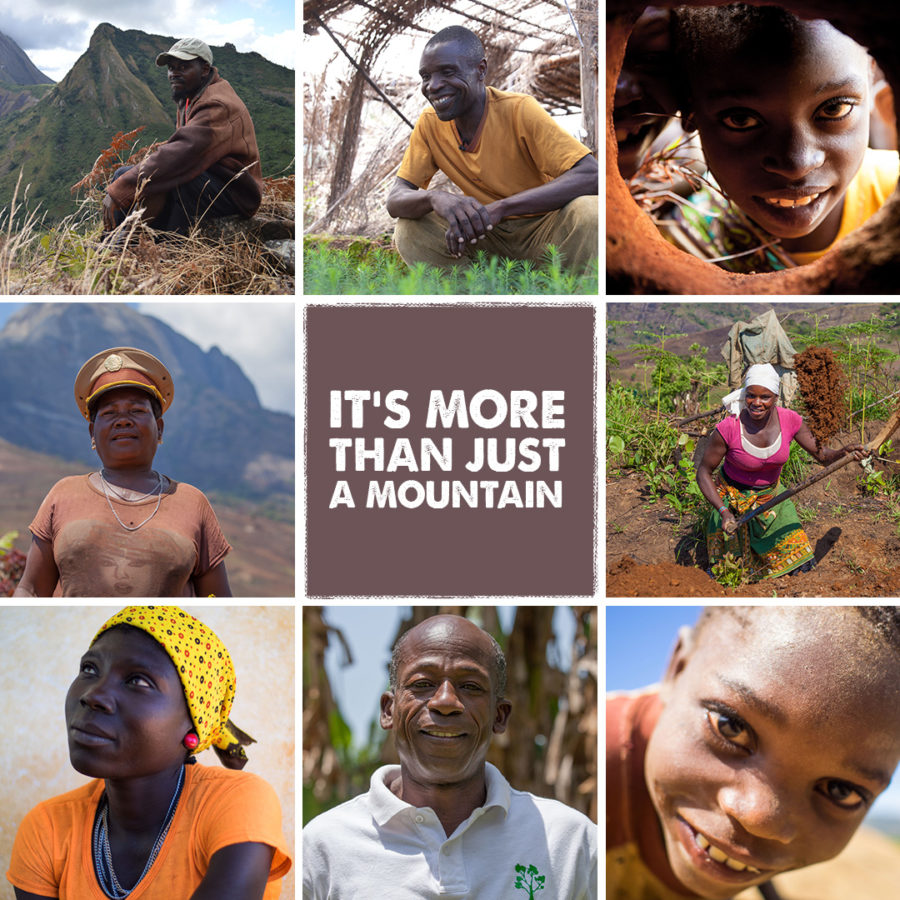 I grew up dreaming of mountains and questing after them in my mind. At any moment I could conjure up the torres of the Patagonia skyline, the dizzying density of the Himalaya, the precision of the Matterhorn, and more. Each rock and snow ridgeline I saw became burned into my memory as a place I wanted to be — a place I wanted to feel a deep connection to and have an intimate understanding of.
For many years, this desire was rooted in my life as an explorer and climber.  It was one that took me to some of the most remote parts of the world in search of my next project and adventure.
But in 2007, the Gherlata Mountains in northern Ethiopia changed me. I went to their crimson towers to climb with a book deal about vertical adventures in hand. As I met the people who lived beneath, around, and with those mountains, my singular focus on climbing began to broaden and was replaced by a new commitment to understanding the social, cultural and environmental complexities of the places I love to climb.  
Today I'm committed to seeing people in the iconic mountain image. Both in my mind, and fostering this in the mind of others. I believe we've all done ourselves a disservice by divorcing people from the mountain environment. Ultimately, after all, it's the people who live in these mountains who are going to make the difference– and the decision– if the biodiversity that sustains these mountains lasts or not. 
If there's anything we've learned as a global society in the past decade of turmoil and change it's that we don't live in isolation from much of anything. Let's stop putting mountain ecosystems in isolation from the people who depend on them and call them home.
Mountain conservation has made massive strides. But it needs to go further. Let's push it into the future by seeing the whole picture. Will it demand more innovative solutions? More creativity? More nuance? Absolutely, times three. I am willing to be that inspires you as much as it inspires me.
We need this inspiration and understanding in the U.S. right now just as much as abroad. Just last week the Trump administration reduced the size of Bears Ears National Monument by 85%. This landscape is a complicated combination of ecosystems and homelands and needs support that balances the two. The administration's abominable reduction of Bears Ears does the opposite.
Mountains draw us to them, visually and physically, because of their perfect balance of simplicity and complexity. This attraction is a great place to start. Now it's time to broaden our view, our support, and our action.
Here's to a richer mountain vision and embracing the full picture.
Majka Burhardt
Founder and Executive Director
(Written in conjunction with my work as the Founder and Executive Director of Legado)
Photos: Elias Faustino, Edwin Petani, Queen Adelina Jackson, Dias Antovano.