Majka gives keynotes and seminars at tradeshows, conferences, and company events around the world. She speaks to corporate, non-profit, organizational and academic groups. Majka's presentations combine dynamic stories with images from award winning photographers and videographers. She is also available to work with smaller groups and in workshops and clinics in conjunction with her talks. Majka crafts her presentations to match and challenge her audiences. Please see below for an expanded description of the following talks: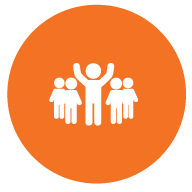 Leadership When it Matters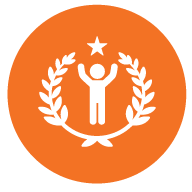 Triumph in Uncharted Territory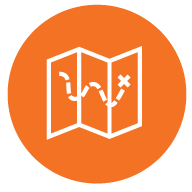 Adventure When It Matters- Beyond CSR There Are Additive Adventures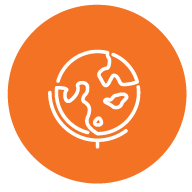 Additive Adventure, The Series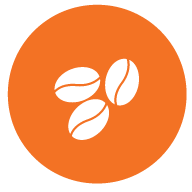 Coffee Story: Ethiopia, The Tour
---
Leadership When It Matters
What climbing in the wild can teach us about teams, collaboration, and true grit
How do teams achieve impossible goals? How do stakeholders coalesce into powerful teams? In Majka's Leadership When it Matters keynote she shares the vital commitments of cohesion that create innovative and successful teams. Majka's astonishing stories and footage of successfully leading teams through poisonous-snake-infested grasslands, up crumbling sandstone spires, and into charged tribal politics galvanize leaders and team members into productive action.
---
---
Triumph In Uncharted Territory
How to Use Change to Thrive
Every day in modern business we each embark into unchartered territory, filled with change, uncertainty, and unpredictable outcomes. Majka can teach your audience how to not only succeed, but triumph through every step of the journey. Majka shares the keys of dynamic risk assessment honed from years rock and ice climbing in unknown corners of the world. Attendees will become master explorers with Majka and come away with simple, concrete ways to shift challenges into possibilities and the power to use their intuition to ignite passion for change.
---
---
Additive Adventure, The Series
Ongoing series integrating Majka's recent projects merging adventure with global citizenship
What's Additive Adventure? It's Majka's term for when adventure extends beyond exploration to create cultural and environmental connection. From the roots of coffee, to rock climbing expeditions in the Horn of Africa, to an unflinching look at cultural use and misuse in Namibia, Additive Adventure takes a global look at the individual's role in larger issues and communities. Can the grandest adventure create the smallest conversation with the largest meaning? Can being a global citizen begin with a question? Can your passion lead you to your greatest impact? Majka takes on these tough questions when she takes us on a journey to go local by going to origin; by going to Additive Adventure.
---
---
Coffee Story: Ethiopia, The Tour
It's a simple question: What if a food crop—coffee—could change a nation's future?
Be part of the answer with the Coffee Story Ethiopia Speaking Tours
Public Tour: A combined discussion of food anthropology, development, adventure, and the impact of coffee on world politics and global understanding. Event List Includes: Google Headquarters, Commonwealth Club of San Francisco, Seattle Town Hall, and many others.
Industry Speaking Series: The Coffee Story Ethiopia Industry Speaking Series offers a unique experience to companies and organizations in the coffee industry. Majka can address intimate executive sessions, company-wide meetings, large-scale conferences, public forums, and joint initiatives.
---
 Previous Speaking Tours
Majka often gives talks in conjunction with specific expeditions and projects. Please see more about the following for details on past tours: